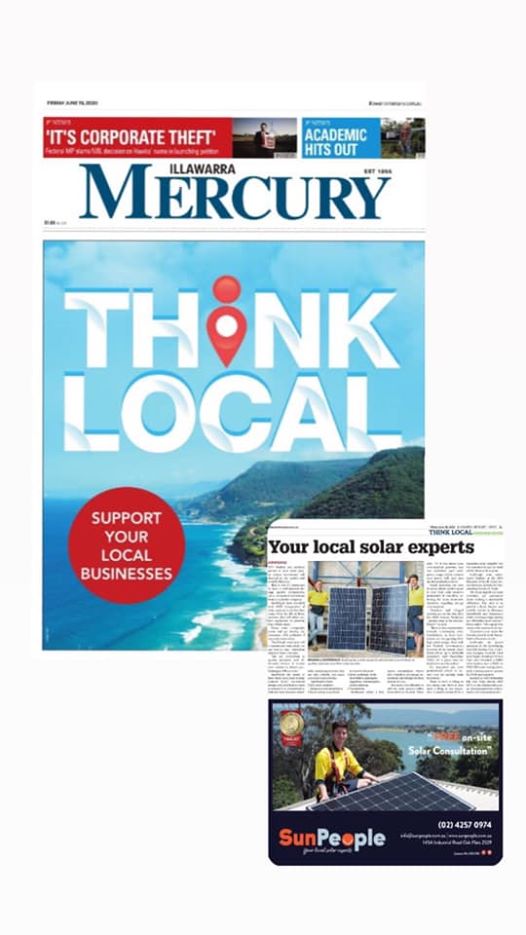 This article was originally published in the Illawarra Mercury 'Think Local' issue published June 19, 2020
https://digital-print-edition.austcommunitymedia.com.au/IMD/2020/06/19/3dissue/index.html?fbclid=IwAR0OCg4gO7TnFNqjKyC6u1v42OLoAF-fNBLZHH4YQl7gJnTjsF4U24AVcd8
THE lifetime and payback period of your solar power system investment will depend on the quality and overall efficiency. That is why it's important to have a well-planned design, quality components, and a competent installation from a reputable company.
SunPeople have installed over 3MW (megawatts) of solar capacity in the last four years. Over the life of these systems, they will off set carbon equivalent to planting four million trees.
Many solar companies come and go, leaving the consumer with problems if warranty issues arise. "SunPeople don't just sell a system and walk away, we are here to stay," managing director Dave Love said. "We are committed to quality products and after sales service to ensure your system is always performing at 100 per cent."